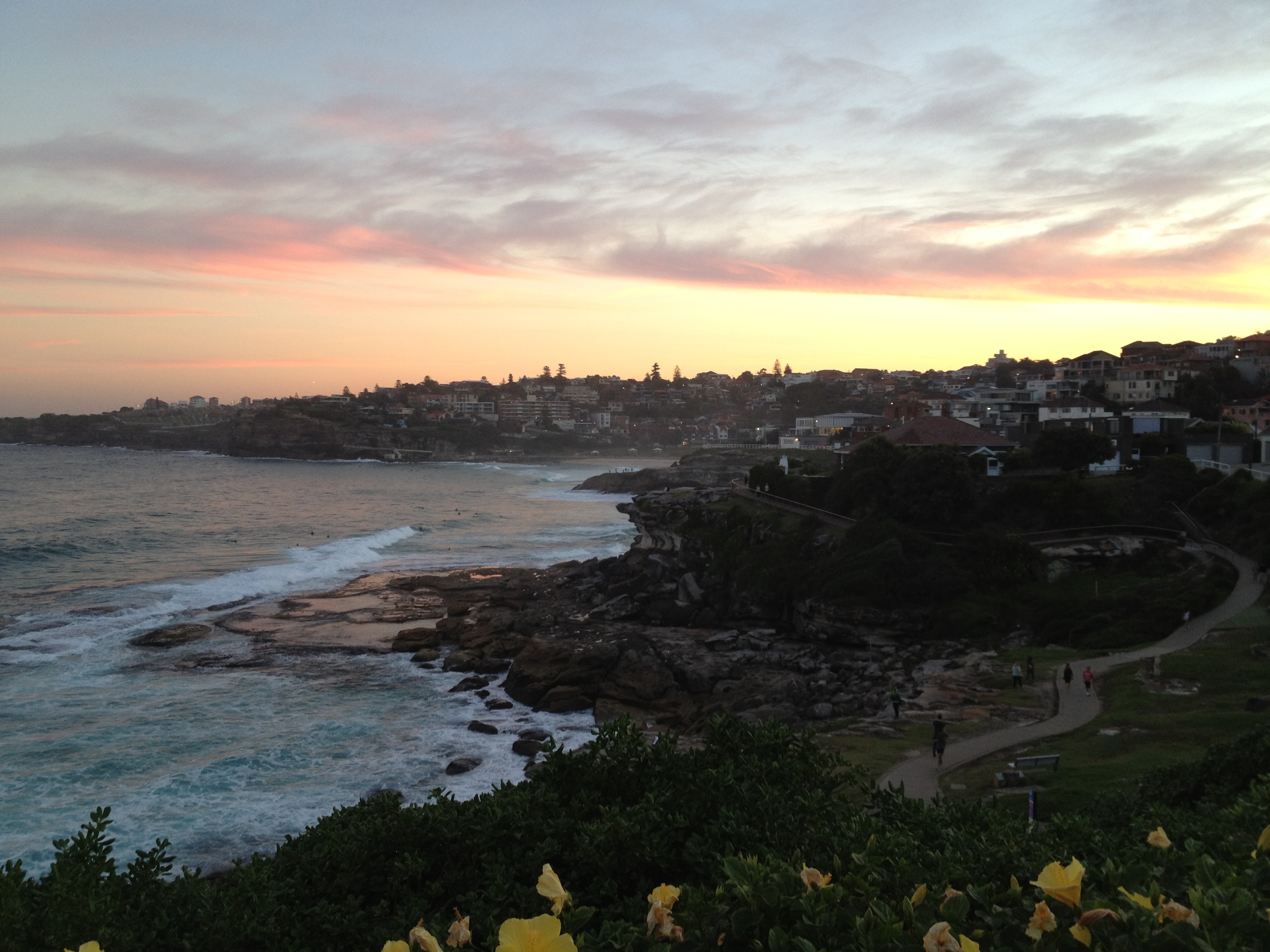 I identify distinct phases of my life based on running tracks.
Any time I visit a new city, I throw on my shoes and run the streets. It's the best way to beat jet lag, and to quickly cover ground and get your bearings.
I like to run a variety of routes, but for anywhere I stay longer than a week, quickly find a Go-To Run.
A Go-To Run allows me tune out mentally, compare performance, and feel more connected with the place as I run it in different times and conditions. I don't run the same track every time, but love learning the progression of heart-rate through a consistent warm-up; hard hills; where to suck it in; and when to really stretch out.
Factors I look for in a Go-To Run:
6-8km in length (30-45mins running)
Spectacular view / city-scape / landscape / coastline
Minimal traffic disruption
A variety of sections, hills, flats, stairs
A peak or highlight, somewhere 70-90% through the run
Preference for a loop (rather than up-and-back).
I have a go-to run in every city I've lived, and for any place I've visited or worked for extended periods:
I could visit any of these places tomorrow, and take comfort pushing through the familiar hills and turns. There is muscle memory, even years later, that recalls sweat and progress made in that place, at a different time.
There are some world-class runs on that list. But there is one run that feels like home every time I take it. It's not as glamorous. Doesn't end with a swim in one of the most famous beaches in the world. But it's been a constant in my life for the past 15 years, and is spectacular and meditative in its own way.
The UQ River Loop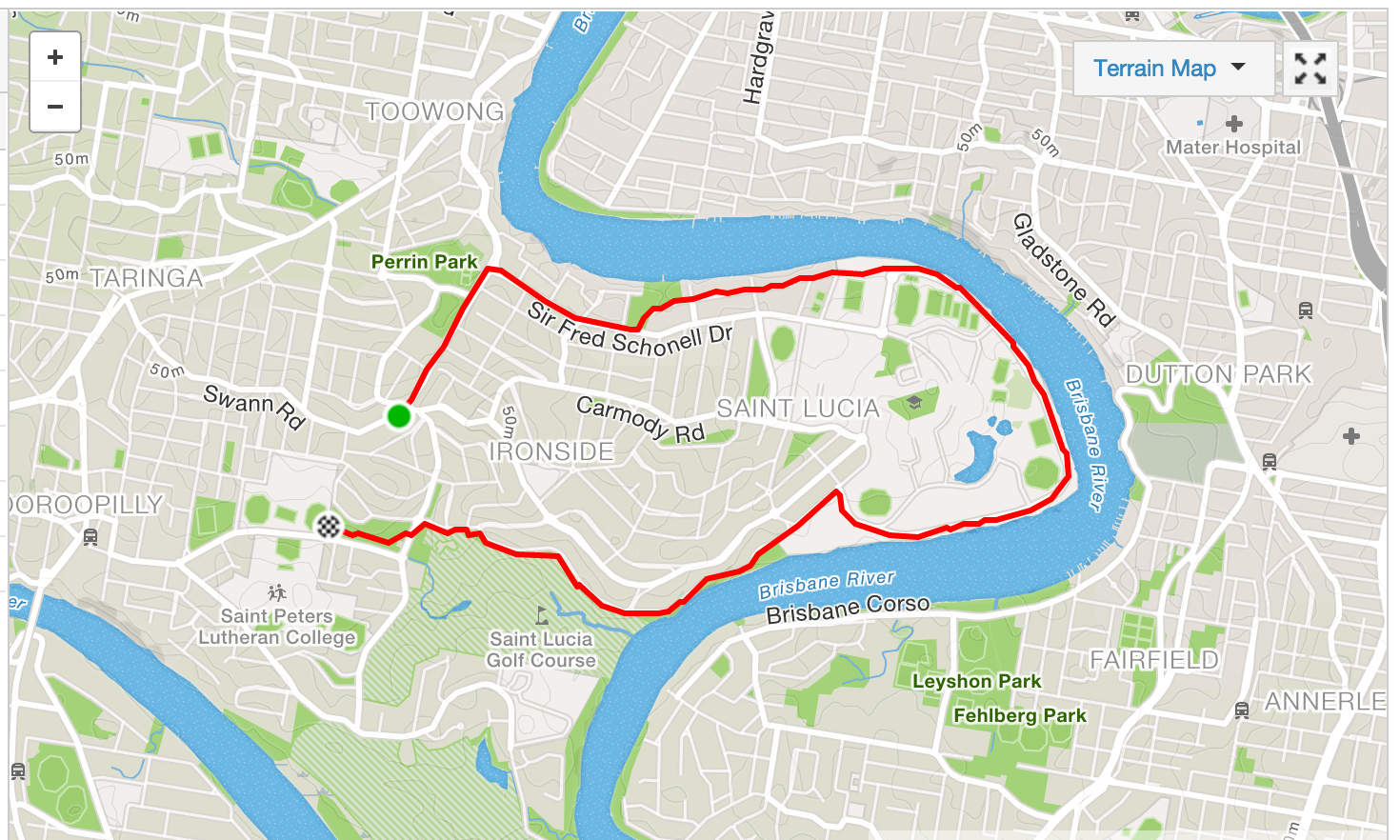 I studied at the University of Queensland for 5 years, before moving to Sydney. I'd lived in the area with my family for a few years before that. For all those years, I ran this track at least twice a week. I've run it every time I've visited Brisbane in the 8 years since leaving.
The UQ campus is beautiful – surrounded by river on 3 sides, covered in Eucalypts, with grassy knolls and lakes and paths spanning an area of 114 hectares in the middle of Brisbane.
The River Loop is a compact dirt track that traces the river bank and wraps around an entire length of the uni campus. It's flat, fast, and wildly popular with cyclists, triathletes and weekend warriors. If you plan the run well, you'll have the river, parkland or golf course on one side for its entirety.
I ran the Loop at 9am this morning, and was inspired by the familiar, calming presence of the river. The campus has changed, with a major flood and impressive development over the past 5 years. I also underestimated the heat, at 9am in December. For future reference, this track is best on the darksides of 6 each day!
Key Stats:
Where: University of Queensland, St Lucia Campus. Brisbane, Australia.
Distance: 8km
Elevation: 48m
Closest good coffee: Hundred Acre Bar.